© 2018 Puppy Mill Busters -  All rights reserved.

A safe place to report Puppy Mills/Hoaders

You can remain anonymous. We do all the work so you don't have to.

Our Task Force is a group of individuals who have  held or are currently holding  positions in law enforcement, the Federal Bureau of Investigation (F.B.I.), Animal Control and Rescue Groups  within the State of Florida.  We  have a cohesive team of volunteers who do our investigations discreetly, while methodically gathering evidence that can be presented in a court of law (in the State of Florida only). We work along with the cooperation of other law enforcement agencies to build successful cases against these people who hold such little regard for our canine friends. And we get the job done!

Over and over again, we read about people who are abusing or neglecting animals by becoming hoarders, running Puppy Mills or conducting a Backyard Breeding business. Many of these dogs suffer on an hourly basis. They are either not fed or provided clean water, not given medical treatment when needed or left outside in the heat.  Others are found in small crates stacked ceiling high and their only purpose is to be repeatedly bred until they are no longer valuable; then they are euthanized or dumped in the street.  There have been dogs found in basements, garages, trailers, and warehouses. When will this insanity stop?

We want it to STOP NOW!

WHAT CAN WE DO?

We can do plenty. But we need your help to get started! If you see any signs of  backyard breeding operations, people hoarding too many animals or Puppy Mills within the State of Florida, please contact us. You can remain totally anonymous if you choose to. Just email us as much information as you can and we'll take it from there.

HELP US SAVE THEM. WE NEED YOUR ANONYMOUS TIPS! ANIMAL ABUSE AND NEGLECT IS A FELONY!

TOGETHER WE CAN MAKE A DIFFERENCE.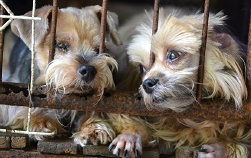 Currently we only handle cases involving dogs in the State of Florida

Hoarding -  What is a Hoarder? Animal hoarding is keeping a higher-than-usual number of animals as domestic pets without having the ability to properly house or care for them, while at the same time denying this inability. Compulsive hoarding can be characterized as a symptom of mental disorder rather than deliberate cruelty towards animals. Hoarders are deeply attached to their pets and find it extremely difficult to let the pets go. They typically cannot comprehend that they are harming their pets by failing to provide them with proper care. Hoarders tend to believe that they provide the right amount of care for their pets

Puppy Mills - What is a Puppy Mill? A puppy mill, sometimes known as a puppy farm, is a commercial dog breeding facility that is operated with an emphasis upon profits above animal welfare and is often in substandard conditions regarding the well-being of dogs in their care. Puppy mills contribute to pet overpopulation and cause countless dogs lifetimes of suffering in squalid wire cages.

Backyard Breeders -  What is a Backyard Breeder? Backyard breeding is a term used to describe irresponsible breeding of animals. Often this is due to ignorance or neglect where a dog or cat accidentally becomes pregnant because the owner has failed to have them desexed. In other cases animals are deliberately bred so the animals can be sold. When such breeding is carried out on a large scale, the term puppy mill or puppy farm is used.

IF YOU'RE NOT SURE IF WHAT YOU ARE SEEING IS AN ANIMAL ABUSE CASE, CONTACT US ANYWAY!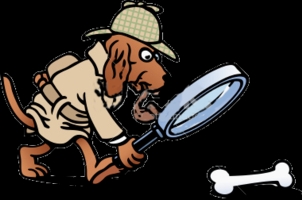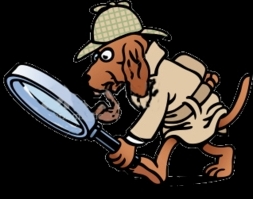 **IMPORTANT! If an animal is in IMMEDIATE DANGER, please contact Animal Control, 

You cannot do a kindness too soon, because you never know how soon it will be too late. – Ralph Waldo Emerson